Hello my name is Jabari "Naledge" Evans and I am a second year doctoral student of Media, Technology and Society in the School of Communication Studies, at Northwestern University. Additionally, I am a research fellow at the Northwestern University Center on Media and Human Development. My research focuses on the sub-cultures that urban adolescents of color develop and inhabit, collectively and individually, to learn about and understand their social environments, emotional development and professional aspirations. Within these sub-cultures, I explore strategies these youth use for self-expression and often implicate their usage of interactive media. As a secondary focus, I also examine the cultural production (and potential) of hip hop music. My recent work has focused on how youth make meaning of Hip-Hop music making practices in formal class settings as well has how digital media programs produce civic engagement.

I am a community-oriented researcher who uses mixed methods to uncover as much about the lived experiences of urban youth (and young adults) as I can. Understanding how urban youth behave requires in-depth information about the places where they live. Ultimately, I use my cross-disciplinary experiences as a practitioner, artist and academic, to examine the intersection between the usage and consumption of spreadable media with professional success. Through media studies, my hope is to inform innovative strategies toward violence prevention, workforce development, urban education, public policy and social services for urban youth.

Long before I ever considered even being a PhD student, I have been known as a hip hop emcee. Those familiar with that side of me, know me as Naledge -the rapping half of the hip hop duo, Kidz in the Hall. Since 2005, our group released 6 studio albums, appeared on several nationally syndicated television shows, toured in 12 countries and sold more than 100,000 records worldwide on both Duckdown Records and Rawkus Records. Most recently, we released Free Nights and Weekends on December 8, 2017. Even as a scholar, I continue to create music and I am grateful to have created songs that many so people enjoy to this day.

I would like to personally welcome you to my homepage. This site is a personal portal to those that are interested in delving further into the mind of me and it will be updated regularly with new music, new blog entries (academic and personal) and whatever musings from my everyday life. Live.Love.Laugh. Enjoy!
​
- Naledge
Coming Soon: Book Project, "Naledge is Power: The Social Work of Hip Hop"
Growing up in Chicago, I realized at around 15 years old that I was in love with hip-hop. Although I never knew all the places it would take me or all of the people it would introduce me to, I always knew that this music was integral to my socialization as a young black man in Chicago just trying to find his identity in this world. The music, the fashion, the dancing and the community of "hip-hop heads" that I encountered growing up gave me strong pride in my ethnic heritage, fostered my self-esteem and motivated in me a decade-long career as a recording artist, entrepreneur and now, youth advocate.

Naledge is Power started off simply as a musical album, but now it has evolved into a short film and companion publication that details how African American youth utilize hip-hop music in order to redefine themselves and the African American community in more positive terms. I spent the last two years taking a break from being a touring musician to obtain a master's degree in social work from the University of Southern California. During this time, I researched how hip-hop builds self-esteem, racial identity, and pro-social behavior in inner city youth (particularly those that are African American). I also utilized rap music as a means to engage while I interned at two agencies in the Washington Park and Englewood neighborhoods of Chicago. What I found was that this music that I love so dearly actually has true transformational power that extends beyond the superficial rhyming of words together over percussion. I've discovered that hip-hop culture is religion for many urban youth who simply have nothing else to place faith in, and its songs are often a place of refuge for those looking to be uplifted.



---
Instagram: NaledgeMEvans
Powered by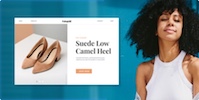 Create your own unique website with customizable templates.