I am so happy to announce that I will be doing some consulting work with Convergence Design Lab at Columbia College here in Chicago to evaluate and conduct action research on the Free Spirit Media programming in Chicago high schools. Free Spirit Media is a organization that teaches journalism to high school children in low income communities of color as a means to increase both their civic engagement and critical consciousness. I have been following their program for quite some time on social media and I am happy to be apart (albeit a small one) of their growth, scalability and evaluation. For more information about their work, check out freespiritmedia.org

I am so happy to announce that I will be attending the International Communications Association Conference in Prague this May. I worked extra hard on the three entries that I submitted and two of them were accepted into the program. This is my first true breakthrough as an academic writer presenting to the field at large. Both of the papers that I will be presenting will detail the observational/evaluation work that I have done with Foundations of Music, a Chicago music education nonprofit, and their hip-hop production and songwriting class being piloted in Chicago Public Schools. For those unfamiliar, ICA is the preeminent conference in the communications field and I hope to present my work at this conference for many years to come. This should also be very special considering that I have not been to Europe in quite some time (since my days of regularly touring as a musician). I am booking my travel accommodations as we speak and I welcome any suggestions on where I should visit during my downtime in the Czech Republic!
Powered by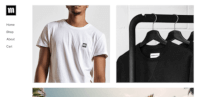 Create your own unique website with customizable templates.